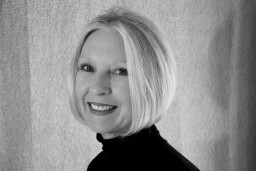 Welcome to my website!

I've been writing and publishing books for young children since 2013.

I completed my Bachelor of Science degree in Education at Oregon State University and my Master of Arts in Counseling Psychology at Lewis and Clark College. My career has included being a teacher of children with severe emotional disabilities, school counseling and school administration.

I was very lucky to be raised in a home where I was read to a great deal. My brother and sister and I all had library cards by age five and loved the weekly trips to select books. I do think I checked out the same book (something titled "Little Wu And the Watermelons") week after week, but no one seemed to mind.

My career took me into education and never far from the picture books that I loved. I think the highlight of my time in education was being part of remodeling an elementary school where I was principal. The district generously built the most beautiful library and more often than not, I could be found there reading with the students of Josephine Wascher Elementary.

I share my home with my husband Brad and our Australian Labradoodle Milo. And, I am fortunate to have the time to create my own books for children.

I've enjoyed working with amazing publishers such as Little Tiger UK, Sleeping Bear Press, West Margin Press, Read Your Own Story and Simon & Schuster UK. I also publish with Highlights for Children and High Five Magazines.

Three things not everyone knows about me are: In the fifth grade I won Championship Showman at the county fair with my market lamb, I like black licorice and not the red stuff, and I can still recite some poems memorized in third grade (and that was a while ago).

Thank you for stopping by and please feel free to contact me.